Beautiful People
& Custom Bikes
Daytona Bike Week

The World's Largest Motorcycle Event

Join us in Daytona Beach for 10-days of bike shows, rallies, showcases, and street festivals. The world's largest motorcycle event welcomes more than 500,000 people every year. Beat the crowds, book your stay in advance for the best beach accommodations,  and plenty of and fun beach activities. Fast bikes, miles of beach, and beautiful people—What more could you want? 
Key Resort Highlights
Four Pools
Relax at our indoor
and outdoor pools.
Beachfront Rooms
Wake up and say hello to
the beautiful Atlantic.
Tiki Bar
Have a cocktail & a bite of something
delicious at our pool bar.
Experience Bike Week
March 5 - March 12, 2021



There's a reason Daytona Beach, Florida has been nicknamed "The World's Most Famous Beach." And we're here to tell you, bikes are only the beginning of a memorable experience. Stay in beachfront hotel accommodations that feature multiple ocean views, and get familiar with our amazing arts & culture scene.
Experience Biketoberfest
October 14 - October 17, 2021



Daytona Beach in October is better experienced. Days are never too hot or too humid, and the nightlife—take our advice and bring friends who can keep a secret. And did we mention the beach?
Enjoy These Top Rides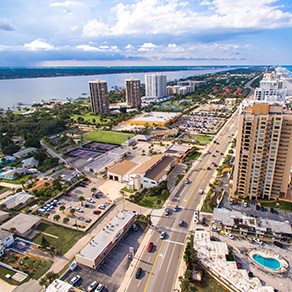 U.S. Hwy 1 Ride
The iconic ride takes you through the Daytona's restaurants and bars to scenic A1A, The Loop, and back.
National
Seashore Ride
Ride through New Smyrna Beach to Canaveral National Seashore and back.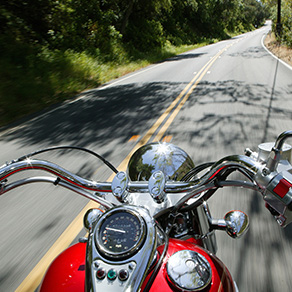 Lucky Ride
Coast from the Daytona Beach Racing & Card Club to DeLand and back.
"Great place to stay"
Rooms were very nice and clean with plenty of room. The ocean view was amazing with a nice balcony to sit on. It was also a great location within walking distance of the boardwalk, restaurants and shops.
"Another Great Stay"
I visited this resort on a business trip for the 2nd year in a row. The Food and Beverage Service was amazing, everyone did a fantastic job. The rooms were clean and the front desk staff was great and super friendly. Thank you for another great stay.
"Pleasant, CLEAN, Comfortable, Convenient!"
We have been coming here since 1984 and enjoy staying where the convenience of shopping for groceries, restaurants, and all other merchandise is within walking distance. Their views of the ocean (Sunrise/sunset) restaurant/bar are wonderful.
"Wedding & Dinner Reception"
Their catering manager was extremely helpful in coordinating things from the start till the end. She was very receptive in her communication over email/phone and went above and beyond in fulfilling my expectations for the big day.